PANO is the largest European and African network of signage and visual communication centers. PANO's dealers are experts in signage and specialists in adhesive advertising and sign manufacturing.
With nearly 150 centres on all continents (France, Belgium, Switzerland, Luxembourg, Spain, Morocco, Tunisia, Algeria, Ivory Coast, Mauritius, Senegal, Brazil, Djibouti, etc.), the PANO network continues its development by opening new agencies as close as possible to customers and also by offering the latest generation visual communication solutions.
Driven by the search for excellence, the spirit of innovation and the sense of commitment to serve their network, their customers and their partners. The expert network celebrated in 2020 its 40 years of experience in designing signs for retailers, craftspeople, small and medium-sized businesses and big companies.
Pano's winning franchise formula
At a time when operating costs are weighing more and more heavily, the PANO operating sites are winning thanks to:
The lightness of their structure
The high technicality of their computer tool
The surprising speed of order processing
Low staff costs
The extranet tool; a constant source of replicable initiative.
The franchisees have state-of-the-art production tools and high technology at their disposal to meet current market trends. With PANO, you are a true entrepreneur specialised in signage.
Huge market
The PANO market is huge. We offer sign design, production and fitting as well as window decoration, vehicle marking, interior and exterior signage and many additional products such as business cards, brochures, t-shirts, masks, pins, and many others. It is the go-to shop for craftsmen, shopkeepers, industrial companies, real estate professionals, event organizers, town halls, etc.
Thanks to their supplier relations and the low operating costs of a unit, the PANO shops benefit from a gross margin of 70 to 80% on certain products as well as unbeatable discounts with their partner suppliers via their central referencing system.
The company has set up a Key Accounts department in order to create signs for multi-site companies, such as franchisess or major international commercial brands that trust PANO's quality and responsiveness.
The PANO package includes:
A contract allowing you to use the PANO brand license.
The learning of software, techniques, crafts and other key information over a period of four to five weeks at the training center and in pilot workshops that will be closest to you. You can also benefit from a one-week on-site training when the store opens. Everyone can become an expert in signage and visual communication.
Complete production tools.
Computer pack.
Unique made-to-measure furniture.
Starting stock and operating equipment.
An opening kit with all the necessary printed materials and a marketing kit for the grand opening.
A list of PANO's clients, including advertising agencies, dealers, administrations, major international brands, big groups and franchises.
A list of PANO's suppliers who offer the best rates. There is no obligation to purchase from these suppliers.
The trademark license agreement requires the payment of a fixed monthly fee for the use of the trademark.
An extranet allowing you to communicate and stay connected with the PANO network and the head office.
Follow-up and support throughout your adventure at PANO.
How can I become a PANO dealer?
Want to evolve towards a new and exciting life, learn a new profession, become totally independent and autonomous while being able to count on the support of a network that has been developing for over 40 years?
Contact the PANO Group free of charge to find out how you can open your own PANO agency.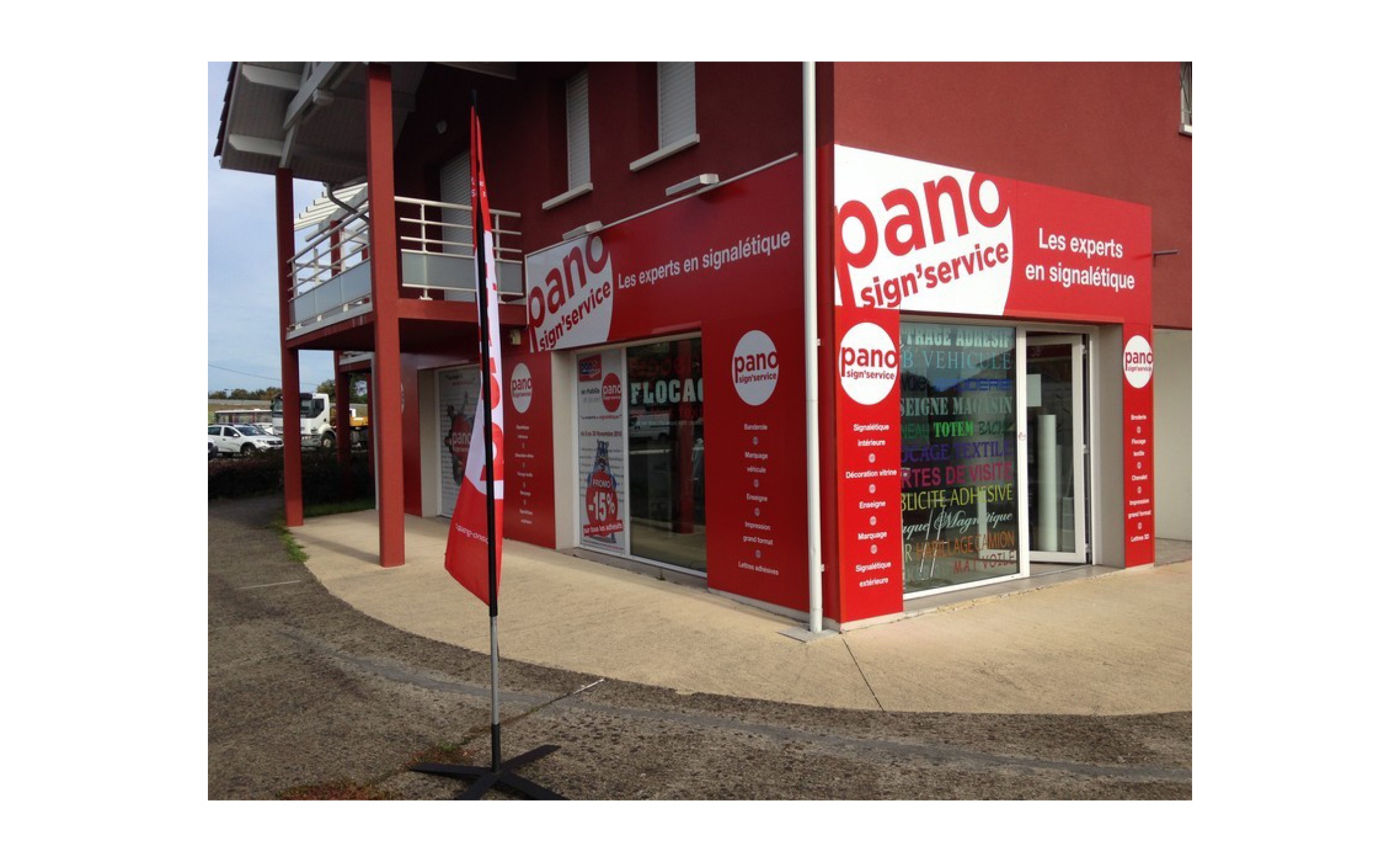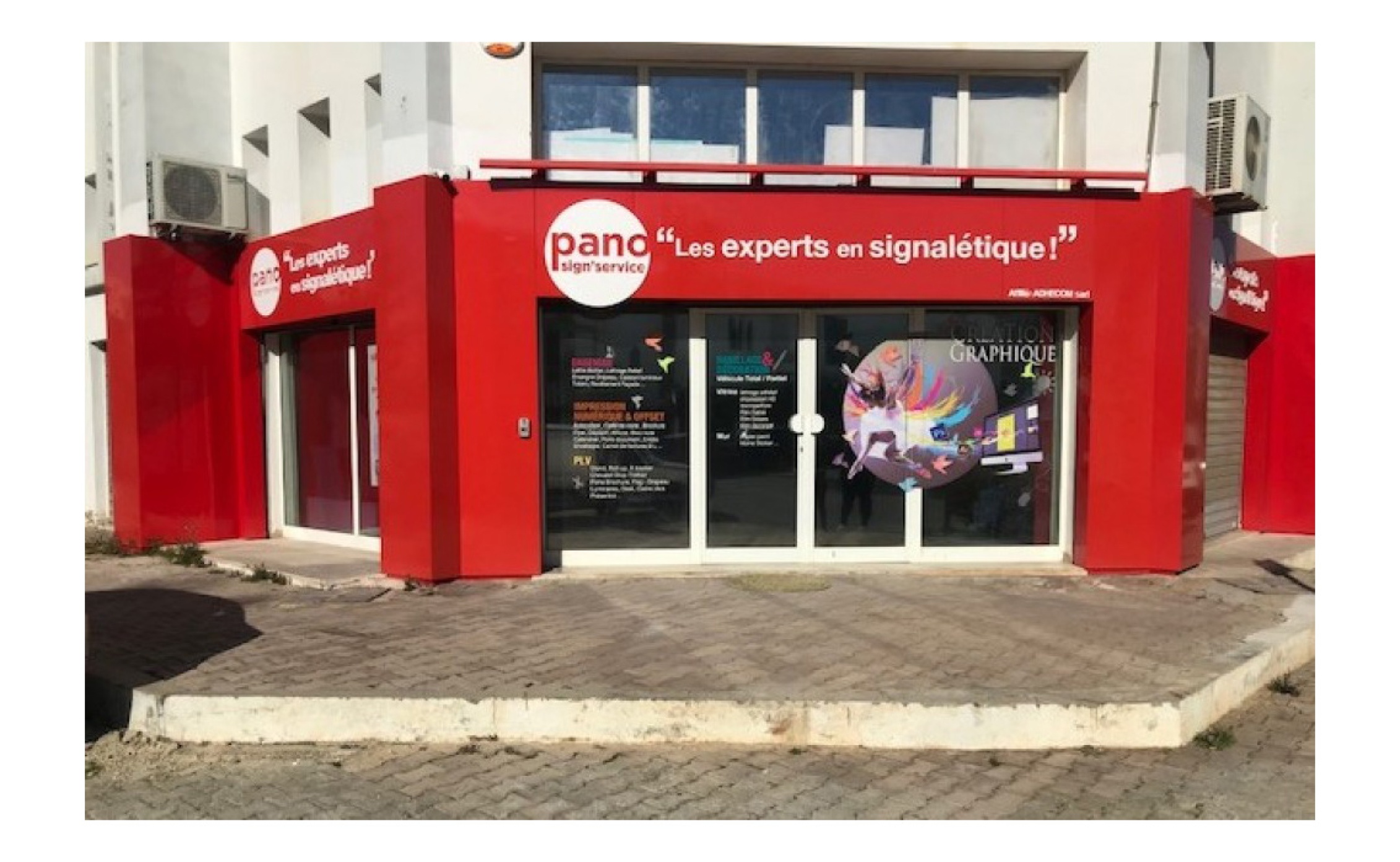 Opportunities available throughout MENA