MBE Worldwide Acquires Multicopy
Estimated reading time: 2 Min Read
"Multicopy is an excellent strategic fit for MBE because of its entrepreneur‐driven, people‐centric, customer‐first business model, which complements our MBE business and culture" Paolo Fiorelli, Chairman & CEO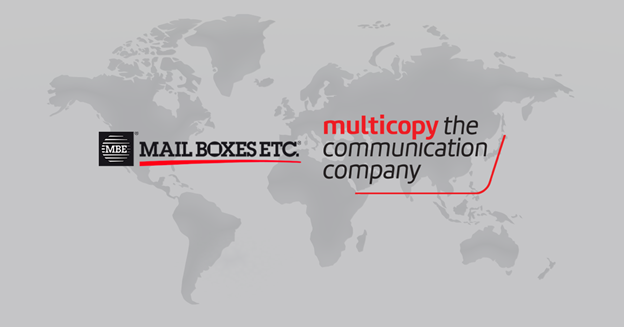 MBE Worldwide ("MBE"), a leading third-party provider of shipping, fulfillment, print and marketing solutions acquires Multicopy – a leading brand in the Netherlands that provides Print and Marketing Solutions from sign, print and websites, thus bringing MBE Network to with ca. 2,800 locations in 53 countries.
MBE – which already owns six complementary brands: Mail Boxes Etc., AlphaGraphics, PostNet, Pack & Send, Spedingo.com and Print Speak – focuses on offering value added shipping and fulfillment solutions and serves as a local provider of customized marketing and print solutions. MBE has a solid track record of fast-paced growth, both organically – driven by a solid and innovative core business – and via acquisitions, which are one of the key pillars of the company's long term strategic plan.
Multicopy, founded in 1972 and based in Almere, is a well-founded company with robust long-term plans operating in the Print & Marketing solutions, with 53 Centers providing strong added value to its customers. Multicopy has a strong brand and footprint in the Netherlands.
Both companies currently operate in the business services industry through a network of locations that serve primarily businesses (small‐ and medium‐sized enterprises) as well as consumers.
Multicopy will continue to operate as an independent company and will retain its current management team. Multicopy Headquarters will remain in Almere. The companies will maintain their individual names, business concepts and brands.
"This is an exciting development for the Multicopy franchise system" said Annette Dales, General Manager Multicopy. "Combining forces with MBE Worldwide creates unique opportunities to synergize with colleagues similarly steeped in managing a franchise‐based network of entrepreneurs".
"Multicopy is an excellent strategic fit for MBE because of its entrepreneur‐driven, people‐centric, customer‐first business model, which complements our MBE business and culture" said Paolo Fiorelli, Chairman and CEO MBE. "We are excited to welcome Multicopy to the MBE family and to work together to provide high‐value solutions to our business and consumer customers in the Print & Marketing arena".